Welcome!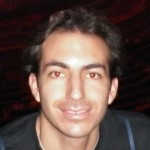 I am a Ph.D. candidate in economics at Fordham University in New York. My research studies how fiscal policy interacts with the business cycle in developed and developing countries. I will join the Macroeconomic Analysis Division of Banco Central de Chile in July 2015.
Fields of Research Interest:
Macroeconomics, International Finance, Open Economy Macroeconomics, Fiscal Policy, Business Cycles, Resource-Rich Countries, Income Distribution.
[ResearchGate]   [Social Science Research Network]   [LinkedIn]
Email: jguerrasalas@fordham.edu
Address:
Department of Economics
Fordham University
441 East Fordham Road
Bronx, NY 10458